The parties are starting to be announced. We'll keep this post updated with more info as we get it in.
San Diego:
OMFG:  Dec 29, 30, 31. Major names: Tiesto Dec 30, Eric Prydz Dec 31.
Los Angeles:
Danny Tenaglia at Sound Nightclub – presales: http://www.wantickets.com/Events/170583/Sound-Nightclub-present-NYE-2015-with-Danny-Tenaglia-SOUND-NIGHTCLUB-Los-Angeles/?affCode=1d91c4415b6e440f8a7d
OMFG: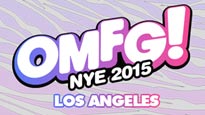 December 29th: Flosstradamus, GTA
tickets: http://www.ticketmaster.com/omfg-flosstradamus-gta-branchez-and-more-los-angeles-california-12-29-2014/event/09004D0FE66E4696?artistid=1796429&majorcatid=10001&minorcatid=201&tm_link=venueartist_msg-1_09004D0FE66E4696
December 30th: Deorro, Madeon, What So Not
tickets: http://www.ticketmaster.com/omfg-deorro-madeon-what-so-not-los-angeles-california-12-30-2014/event/09004D63E63333F0?artistid=1796429&majorcatid=10001&minorcatid=201
December 31st: Eric Prydz, Henry Fong, Alex Metric.
tickets: http://www.ticketmaster.com/OMFG-tickets/artist/1796429
3 day pass tickets: http://www.ticketmaster.com/OMFG-tickets/artist/1796429
White Wonderland – Anaheim – Armin Van Buuren, Laidback Luke, Sunnery James & Ryan Marciano, Showtek, W & W
Presales:  http://www.ticketmaster.com/event/09004D5C06085734?camefrom=cfc_insomniac_1126eblast
New York City
December 29th:
Armin van Buuren at Pier 94
tickets: http://www.flavorus.com/wafform.aspx?_act=refevent&_pky=273497&afflky=7TNJBX
December 30th:
Kaskade – Redux set
Redux started out as being an intenion – a big idea about a small room. A few sweaty nights were all I had planned. Loud sound systems in a few key cities, accompanied by low lights, floors packed a few hundred deep, with house heads all bouncing to a groove with me. The idea was to strip things back down and nod to the way it was. Closed eyes meant you were doing it right. The only sensory assault was sound, with restraint everywhere else. Music would be the experience. Two years and two sold-out tours later, with a special one-off in Miami and another on an art cart at EDC, Redux has become an adjective to describe a sound. The sound is deep and melodic. It is no-hype; it is all tension and release. A Redux set is not what I did at the Barclays center. A Redux set would flop on a festival stage. It's not going to satiate that specific kind of thirst. If you're going to Redux, you'd best know what you're in for. It's a rare glimpse into the truth of the past. My past. And thus far, only a handful of people can say they've experienced it.
It could be argued that one of the most successful nights of Redux happened in NYC at the club Output. New York City is freakishly rich in people that love the deep end of House Music. I always feel fortunate to play for this audience. They are sophisticated but not too-cool to dance. And they are there en masse. New York City is one place that feels unique in that she could host a Redux of larger proportions. A Redux where we change nothing but the size of the room – and fill it with the savvy music lovers who are down to do this. So, New York City – let's do this. This December 30, I will be playing an extended Redux set at Pier 36 in NYC. This is a big room for Redux but I'm guessing you won't mind the extra dance space to match your expanded headspace. Every detail that makes Redux what it is will be honored. This is Redux. We're going deep. Tickets go on sale this Friday, November 21.
Ibiza:
to book: [email protected]
LÍO & BE CRAZY GO TO PACHA FOR AN UNFORGETTABLE NEW YEAR'S EVE
LÍO & BE CRAZY GOES TO PACHA PARA DISFRUTAR DE UNA NOCHEVIEJA INOLVIDABLE
Pacha's Main Room will be transformed into a Restaurant-Cabaret to enjoy a special dinner with amazing shows from Lío.
Afterwards, Be Crazy will bring the madness and great sets to end the year and start 2015 with magic, illusion and happiness.
Jean Claude Ades
Âme
Sergio Mussa
Angel Linde
The Original Funky Room: DJ Pippi, Scott Gray & Paul Powell.
Transformamos la sala de Pacha en un Restaurante-Cabaret donde degustar una cena muy especial con los espectáculos de Lío.
Las Vegas
LiFE at SLS:
December 30, 2014 – Sebastian Ingrosso – exclusive guest list:  http://nightlife.slslasvegas.com/event.cfm?id=138385&key=K84HFbPGHU&cart
December 31, 2014 – Steve Angello – presale tickets and tables: http://nightlife.slslasvegas.com/event.cfm?id=137801&key=K84HFbPGHU&cart
Hakkasan
December 30, 2014  – Hardwell – presales –> http://www.wantickets.com/Events/168009/Hardwell-at-Hakkasan-Las-Vegas/?affCode=1d91c4415b6e440f8a7d
December 31, 2014 – NYE – Calvin Harris – presales –> http://www.wantickets.com/Events/166628/New-Years-s-Eve-with-Calvin-Harris-at-Hakkasan-Las-Vegas/?affCode=1d91c4415b6e440f8a7d
January 1, 2015 – Tiesto –  http://www.wantickets.com/Events/171285/Tiesto-with-Moti-at-Hakkasan-Las-Vegas/?affCode=1d91c4415b6e440f8a7d
LIGHT
December 30, 2014 – Nicky Rombero – http://lightnye.wantickets.com/Events/167900/Nicky-Romero-at-LIGHT-Las-Vegas/
December 31, 2014 – Alesso – http://lightnye.wantickets.com/Events/167901/Alesso-at-LIGHT-Las-Vegas/